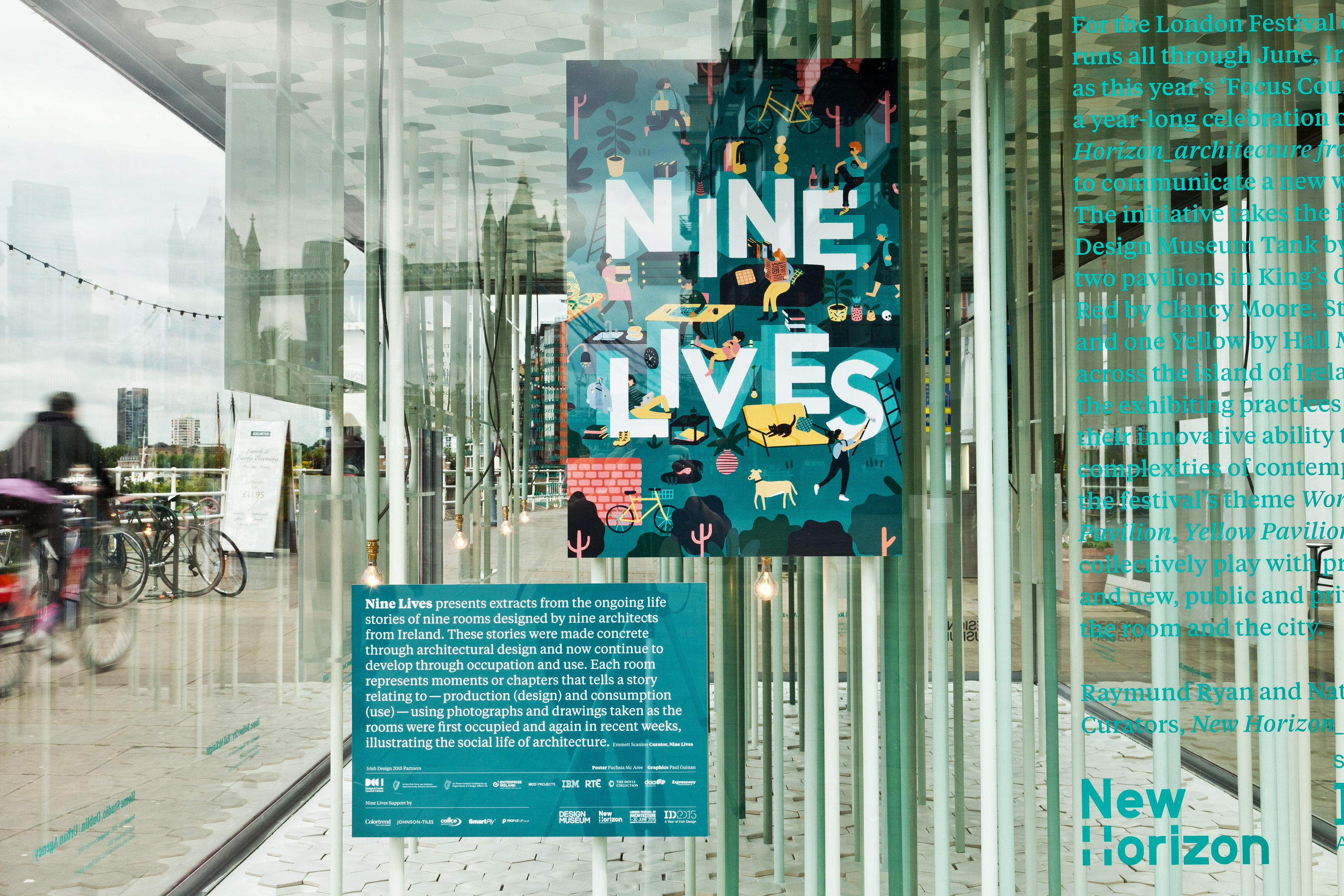 Nine Lives at the Design Museum, London
Nine Lives, curated by Architect Emmett Scanlon, presents extracts from the ongoing life stories of nine rooms designed by the nine participating architects in New Horizon.
These stories – containing people's ideas, needs and dreams of how to work, dwell or play – began some time ago, were made concrete through architectural design and continue to develop through occupation and use. Moments from key chapters of each room – production (design) and consumption (use) – are presented here side-by-side, using photographs and drawings.
Nine Lives invites you to consider both sides as parts of the layered, ongoing story of how we build and occupy. All projects were revisited in April and May of 2015 as part of an ongoing study into how the Irish design and use built space. Eight photographers captured these spaces; Noel Bowler, Alice Clancy, Rachel Glass, Matthew Thompson, Ros Kavanagh, Paul Tierney, Marie-Louise Halpenny, Aisling McCoy and the show includes work by Architects, Jennifer O'Donnell and Jonathan Janssens as well as Illustrator, Fushia McAree and graphics by Paul Guinan. Nine Lives presents rooms made with skill and intent, occupied with hope and with love, each fat with opportunity, thriving on the diet of ordinary, awkward and messy life being fed to them by those that continue to use them.
Nine Lives was first exhibited in the Design Museum Tank, London in June 2015 as part of the London Festival of Architecture. Nine Lives is currently showing at Ireland's National Craft Gallery as part of the Kilkenny Arts Festival until September 27th 2015.
Image by Jonny Bosworth.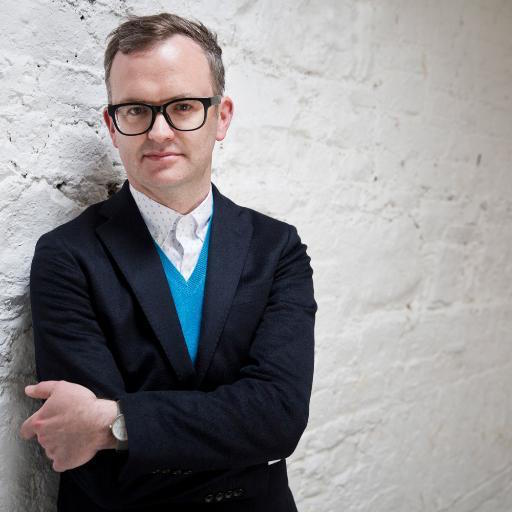 Emmett Scanlon
Emmett Scanlon is an architect focused on the social purpose of architecture. His practice includes the design of buildings, academic research, architectural education, policy development, curation and criticism. He graduated from University College Dublin, (MArchSc) in 2000 and is a PhD candidate at the School of Architecture, University of Sheffield. Appointed Lecturer in Architecture in 2006 at UCD, he has also taught in University of Ulster and is external examiner at University of Limerick. Emmett is Irish correspondent for A10 the Journal of New European Architecture and Architecture Adviser to the Arts Council (Ireland).